Diploma in Pharmacy
In Diploma Pharmacy course, you will learn about pharmaceutical sciences pertaining to medicine industry, clinical pharmacy, medicine stores and how to advise the patients about different types of medicines.
Duration: It is a 2 years course with 3 months training.
Tution Fees: 66,000/- per year including admission fees (subject to change as per govt. notice)
No. of seats: We have intake capacity of 60 seats per annum. 51 seats are allotted to counseling and 9 seats are under management quota.
Eligibility: 12th / +2 in Science
Having passed 12th/+2 examination with Physics, Chemistry and Biology/Mathematics from C.H.S.E. board (Orissa), CBSE board (New Delhi) or any other board approved by the Pharmacy Council of India.
Subjects: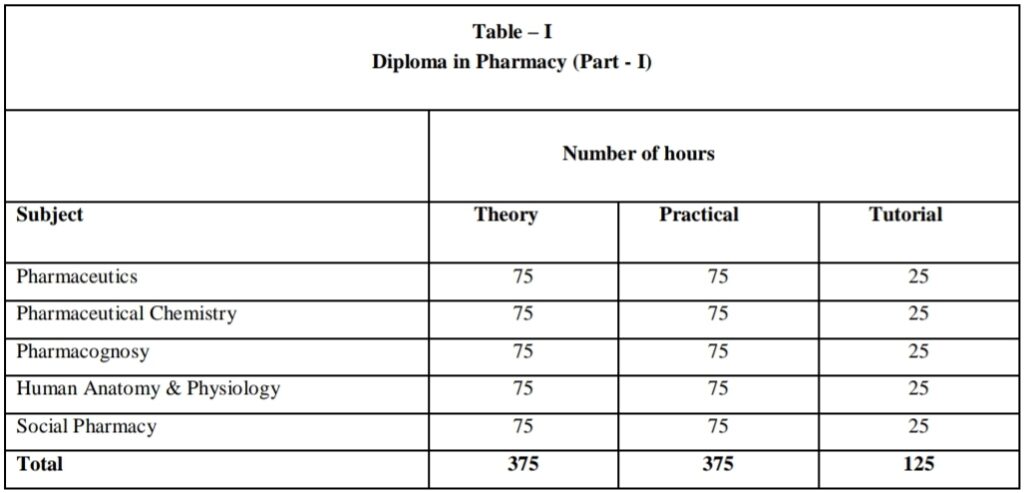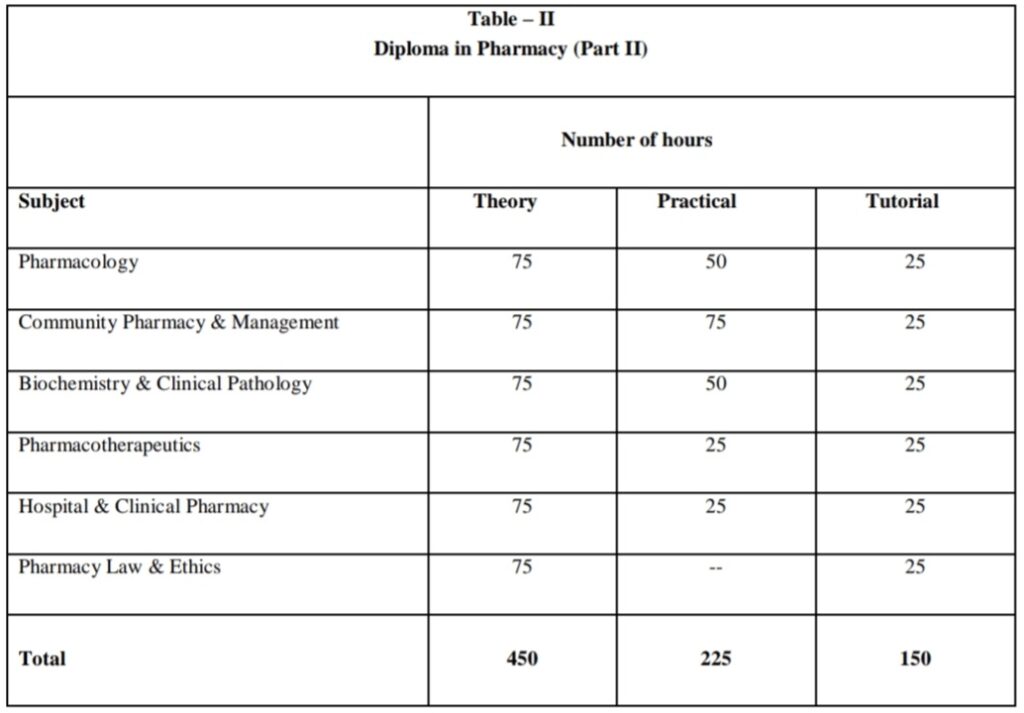 The college is approved by the Pharmacy Council of India (PCI) & Govt. of Odisha.
Board: (OSBP) The college is affiliated to Odisha State Board of Pharmacy (D.Pharm Examination conducting body).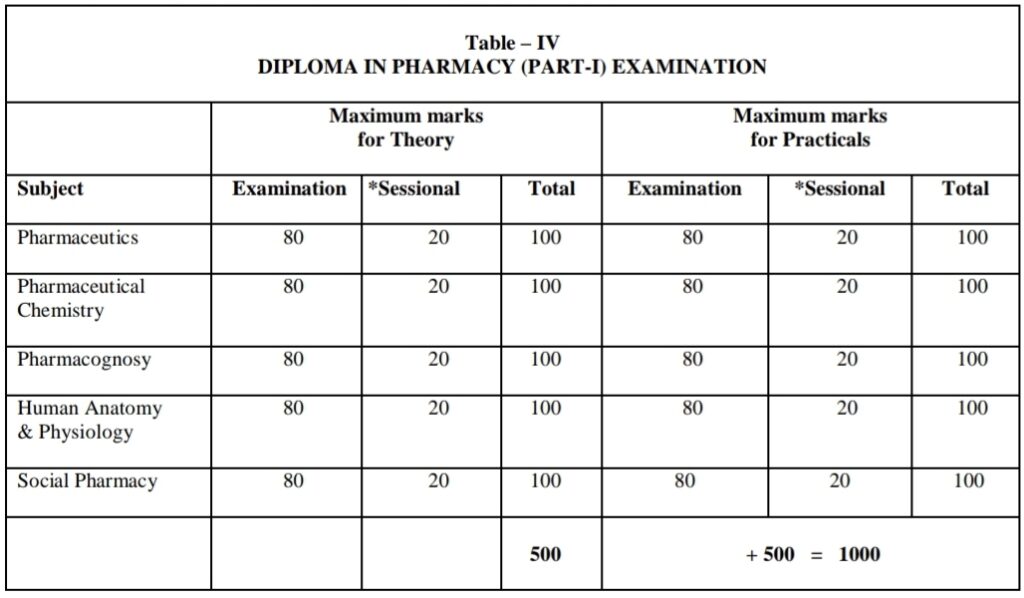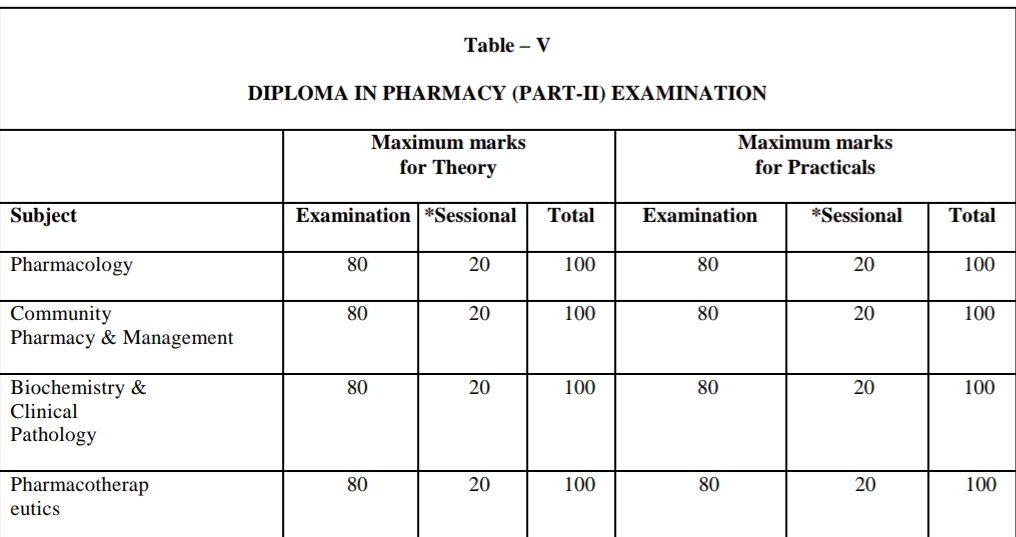 At the end of the course the OSBP, Odisha, awards a certificate and pharmacist license, enabling you to start your career as a pharmacist in hospitals, pharmaceutical industries or as a druggist/chemist at medicine stores. You can also start your own medicine store.
Latest PCI Approval 2021-22 for our college in Decisions of 111th Central Council of the PCI held on 6th April, 2021 (3rd Online) was granted. Letter was issued on 4th Sep, 2021.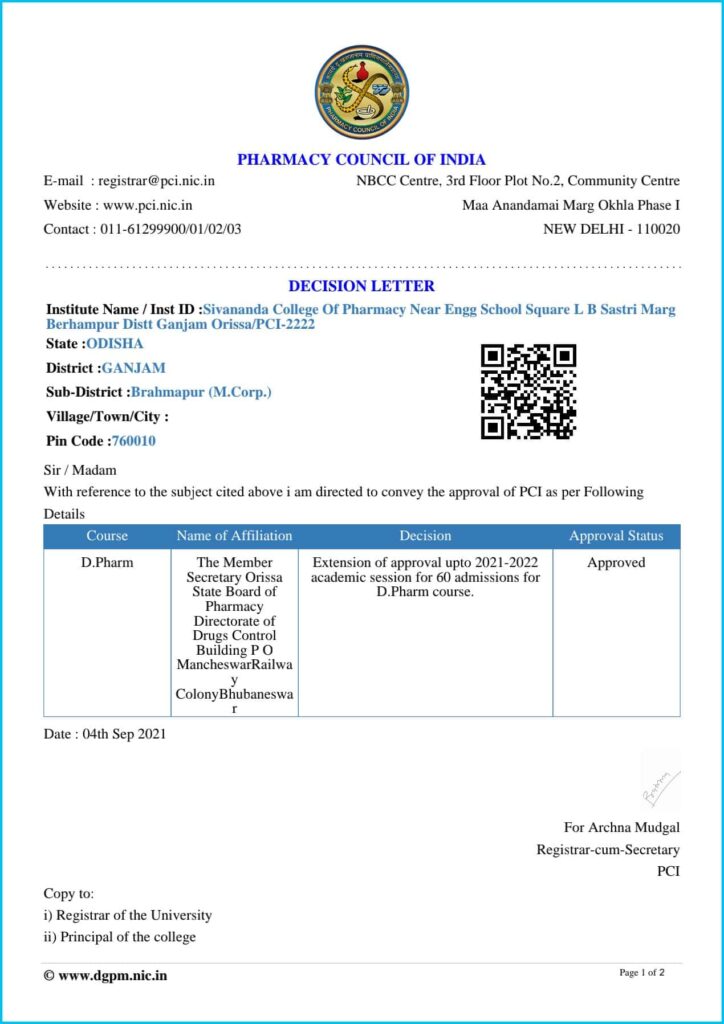 SIF for academic year 2022-23 :-